We believe all schools and districts deserve access to the highest quality curriculum. That's why our Language Arts curricula are open educational resources (OER) and are freely accessible on our website.
We also partner with providers who can deliver the curriculum in different formats, including print and digital.
Sections on this Page
---
K-8 Language Arts Curriculum Providers
The following two providers offer materials for our current K-5 curriculum and will offer Grades 6-8 (second edition 2019), available for the 2020-2021 school year. Contact one or both providers directly to order materials.

For our K-8 Curriculum, LearnZillion offers:
Print materials for students and teachers
Required trade books
Recommended texts for independent reading
Digital lessons with embedded teacher guidance
Digital assessments with reporting capabilities
SIS and/or LMS integration
Professional development packages, including virtual, open enrollment, and on-site options
Contact

For our K-8 Curriculum, Open Up Resources offers:
Full-color print materials for teachers and students in classroom-ready sets
Digital capabilities via an online platform
K-2 Skills Block decodable readers
Required and recommended trade books in classroom bundles
Comprehensive Materials Kits for K-2 Labs
Professional learning packages, including virtual, open enrollment, and on-site options
National Professional Learning Community built around the curriculum
Contact
---
Looking for a previous edition of our materials?
Our Providers offer materials for our current K-8 Languages Arts Curriculum only. See below for more information regarding the previous editions of our curriculum:
First Edition Grades 3-5 ELA Curriculum
Sales of the first edition Grades 3-5 (2012) curriculum materials were discontinued in June 2018.  This content is available on New York State's curriculum website EngageNY. Visit our FAQs for more information.
Grades 6-8 ELA Curriculum (2012)
The EL Education-authored Grades 6-8 ELA Curriculum (2012) will continue to be offered as part of PCG Education's Paths to College and Career, available through Wiley Publishing. Wiley offers black and white print materials only. 
---
Interim Assessments
CenterPoint Education Solutions has designed a web-based interim assessment aligned to the EL Education K-8 ELA Curriculum. Schools and districts can now use interim assessments that match the scope and sequence of the K-8 Language Arts curriculum, the depth and rigor of the modules, and the knowledge and skills in the underlying standards. These interims are:
Complementary to the existing formative assessments embedded in our curriculum; 

Supported on a variety of digital platforms;

Can be administered within a class period or across multiple days;
The K-5 assessments are available for spring 2020, grades 6-8 (second edition) interims will be available for 2020-2021 school year. Schools and districts interested in the EL Education K-8 Language Arts curriculum aligned assessments can contact CenterPoint to schedule a demo or visit CenterPoint Education Solutions to learn more. 
---
Looking for professional development to support implementation? Contact us here.
---
EL Education Publications
Books that join practical wisdom with a visionary framework for teaching and learning, rich with models and stories from exemplary K-12 classrooms.
Your Curriculum Companion for Grades 6-8 (second edition) - Coming Soon!


Your Curriculum Companion
This book provides clear, straightforward guidance to help all teachers learn, practice, and master techniques and protocols that build self-discipline, responsibility, engagement, and leadership skills in their students. View the video collection here.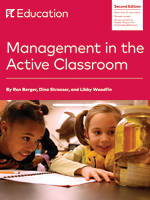 Management in the Active Classroom
This essential guide is one part roadmap to the curriculum, one part orientation to its instructional practices, and one part coach--to answer your questions, relieve your stress, and put you and your students on the road to success.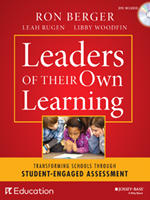 Leaders of Their Own Learning
This book describes eight key practices that put students in the driver's seat of their own growth. Filled with models from successful schools, it provides a coherent system to move assessment beyond measurement and ranking toward student reflection, understanding and improvement.
Transformational Literacy

This book supports teachers to leverage the Common Core Literacy shifts - embracing more challenging text and evidence-based thinking and writing - to engage students in work that matters.