The ALL Block is an important component of the 3-5 curriculum because it supports and extends student learning from the module lessons. The block is designed to help teachers ensure that all students have extra practice and support with these five components of literacy: 
Independent Reading

Additional Work with Complex Text

Reading and Speaking Fluency/GUM (grammar, usage, mechanics)

Writing Practice

Word Study and Vocabulary
Each component is embedded in the module lessons while students authentically investigate the module topic, and then is explicitly reinforced and practiced in the ALL Block.  Over the course of successive two-week blocks, students work with all five components.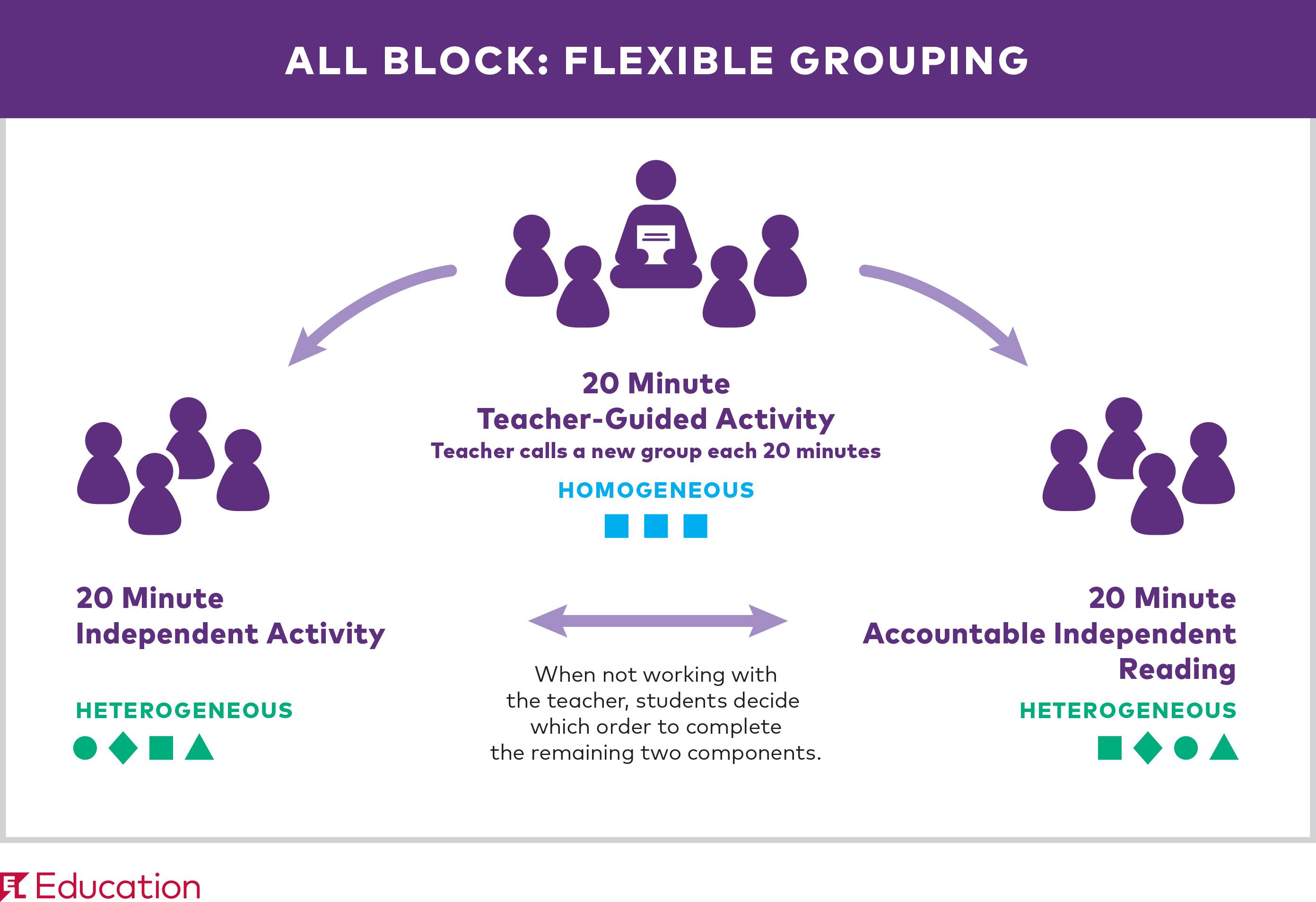 The ALL Block has three units, parallel to the three units of the module.  

Each module unit is accompanied by two weeks of ALL Block instruction (with one flex day built in every week). 

Flex time in the ALL Block schedule can be used to

meet the specific needs of students. 

Teachers might want to:

Provide additional time for work started in module lessons

Practice literacy skills introduced there that students are finding particularly challenging

Informally assess reading foundational skills

Offer additional time for ELLs