EL Education is a leading K-12 nonprofit that creates curriculum, books, and videos, and provides professional development for schools, districts, and states.
EL Education (formerly Expeditionary Learning) is redefining student achievement in diverse communities across the country, ensuring that all students master rigorous content, develop positive character, and produce high-quality work. We create great public schools where they are needed most, inspiring teachers and students to achieve more than they thought possible.
Created over 20 years ago through the collaboration of the Harvard Graduate School of Education and Outward Bound, EL Education's research-based approach challenges and empowers teachers and students. We transform education in thousands of schools and districts across the country through a unique combination of challenge and joy in learning. Students' impressive results encompass high academic achievement and college readiness, pride in the mastery of complex, authentic work, and a passion and capacity to contribute to a better world.
As a mission-driven, nonprofit organization, we work with all kinds of schools: district and charter, from pre-K through 12th grade, serving populations that reflect the diversity of our country. We create powerful resources--including our curriculum downloaded by teachers over eight million times--provide masterful coaching and professional development, and share a portfolio of award-winning, educator-developed materials. Our curriculum is in use in more than 600 districts across 44 states. One reason for our success: our work is informed by decades of learning in our national network of over 150 high-achieving public schools.
Redefining and Raising Student Achievement
As fellow educators, we recognize the challenge of delivering rigorous instructional experiences to students of all reading levels and needs. Our curriculum is written at a level of detail that helps teachers envision and implement key instructional routines and adopt strategies that allow all types of learners, including special education students and ELLs, to access the material. The curriculum is designed as a tool for professional learning, not as a script, and can be adapted for teachers at all stages of their practice. Veteran teachers and coaches can use it as an exemplar, and new teachers can use it as a template for instructional success. For more information, visit the EL Education website.
EL Education in Action: Watch this video to learn more about the work we do in schools.
More Than You Think Possible from EL Education on Vimeo.
Based on 25 years of Impact
Our curriculum is informed by decades of learning in our national network of over 150 high-achieving public schools. Our network schools span a diverse range of public schools, from PreK through 12th grade, across urban and rural communities. Our partnerships with these schools promote inclusion in the classroom and transform every aspect of teaching, learning, and achievement through their work, their focus, and their people. Our network partners implement 38 core, research-based practices that make up the EL Education model. These practices address every aspect of a school's instructional program, culture, and leadership. It's a comprehensive approach that fosters cohesion, consistency, and a common vision.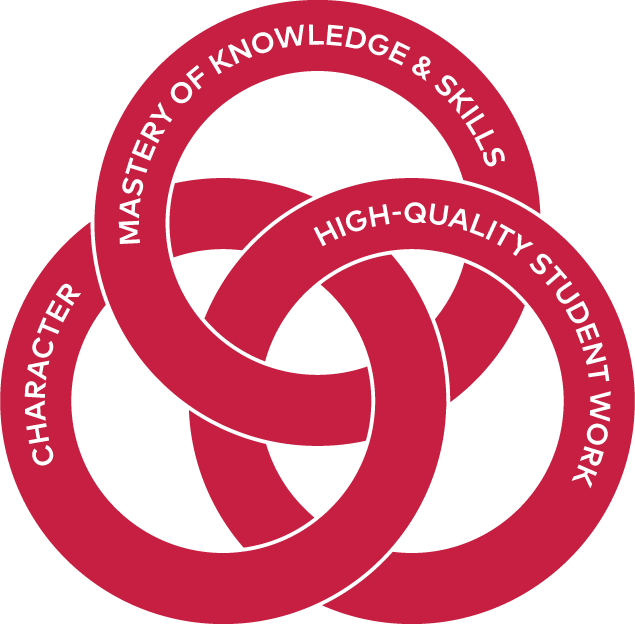 For almost 25 years, EL Education has engaged teachers and students in active learning, focused on three dimensions of achievement:
Mastery of knowledge and skills. Students demonstrate proficiency and deeper understanding, apply their learning, think critically, and communicate clearly.
Character. Students learn and practice habits of character that enable them to work to become effective learners, ethical people, and to contribute to a better world.
High-quality work. Students create complex, authentic work and demonstrate craftsmanship.
These three dimensions are the pillars of the K–5 Language Arts curriculum and our approach to professional development. To learn more about our mission and partnership opportunities visit our our Professional Service page .
The Principles Behind Our Curriculum
We designed the curriculum to meet the needs of the whole child with a focus on engaging students in meaningful work that fosters both rigor and joy in learning. We've woven ten key principles into our curriculum design that highlight our commitment to student achievement.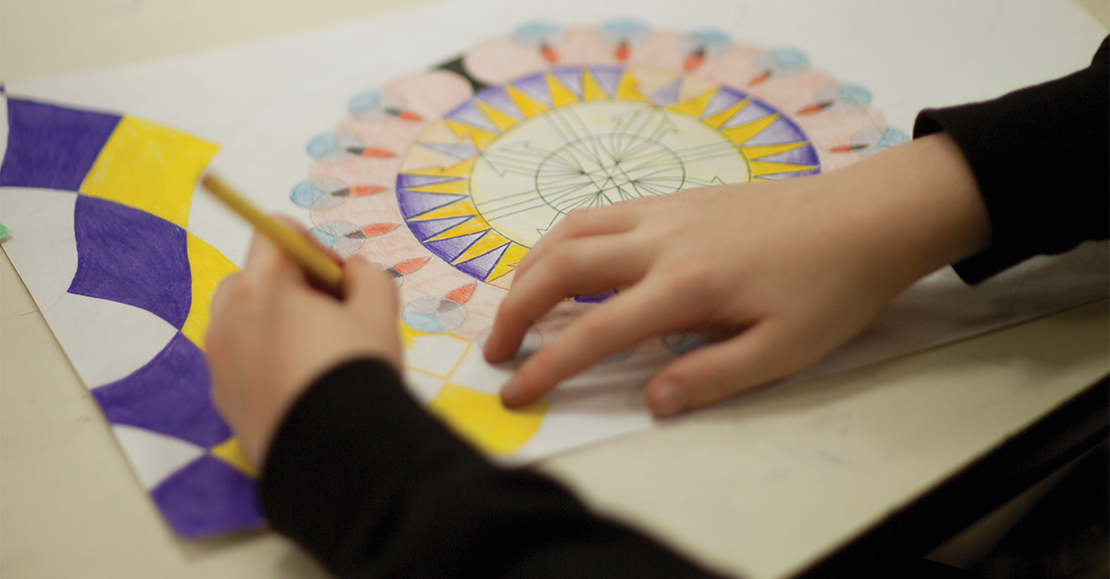 1. Equity matters.
All children deserve schools that foster their unique abilities, give them the real opportunity to achieve high academic standards, and help them take their full place in a society for which they are well prepared when they leave school.
2. Substantive content is paramount to student success.
The curriculum rests on the research that the deeper the content knowledge a student has, the more she is able to understand what she reads, and the more she is able to speak and write clearly about that content. This also sets up the students to more successfully read about and understand new content on the same topic.
3. Curriculum is a system.
The sequence of skills in the lessons are carefully designed so they build upon one another to help students learn.
4. Backward design ensures quality and coherence.
Curriculum designers plan with the end in mind by considering: At the end of a sequence of instruction, what will students know and be able to do? What will proficiency look and sound like? How will we know when students are proficient? Formative and summative assessments are built in as key considerations in answering these questions.
5. Curriculum is powerful professional development.
The curriculum is designed to help teachers build on their existing expertise and continue to improve their ability to make strong instructional decisions during planning and while teaching.
6. Families and guardians are partners.
The curriculum welcomes families and guardians as partners in their student's' education. The curriculum includes sample letters teachers can send home to describe what students will learn during a given unit, how guardians can support that learning, and for grades 3-5, specific homework assignments.
7. Students own their learning.
From the earliest grades, students learn to see themselves as active learners with agency in their own education. With the teacher's guidance, they articulate specific learning targets in every lesson, set goals, assess their own learning, and use self-reflection and feedback from peers, themselves, and their teachers to make progress.
8. Protocols and Conversation Cues promote student thinking, collaboration, and respect.
Protocols are clear, simple procedures used throughout the curriculum to make student conversations collaborative, rich, and purposeful. Conversation Cues are also used throughout the curriculum and focus on encouraging productive and equitable conversation.
9. Students excel in diverse and inclusive settings.
The curriculum recognizes that students learn from one another—and learn to respect one another—when they learn together in the same classroom. To this end, the curriculum enables teachers to provide for students with disabilities, for instance, as well as students who may need academic extensions through continuous differentiation, tools, and scaffolds to support all learners.
10. English language learners and language minority students need their assets honored and their needs supported.
The curriculum presumes English language learners and language minority students are fully participating members of a diverse and heterogeneous classroom structure. At the same time, it honors the fact that language learners need targeted instruction within each lesson and additional supports if they are to be successful.